You want to know who is visiting your website and convert those visitors to customers. iCMALive provides a simple CMA widget that can be added to your website at strategic locations so that visitors to your website are prompted to request a Home Value Report.
Here's how the widget looks out of the box and it can be customized for your website with branding, colors, and fonts.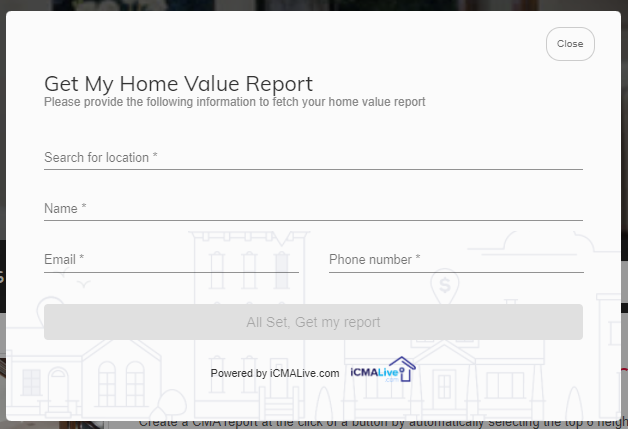 Homeowner's or buyers visiting your website can click on a button and request a Home Value Report.
iCMALive will generated a CMA automatically and send it to the customer and notify you that you have a new lead.
The CMA sent to the customer is fully branded with your logos and contact information.
Monitor activity: When the customer clicks on a link they received to view the CMA we track the usage and provide you the stats to know more about your customer.
You get to see the leads on your dashboard with detailed information about each lead's activity.

See it in action here: https://agentdemo.propmix.io/. Click on the button:

All you need to do is signup and we will help you add the widget on your website.