Build and deliver fully branded CMAs in minutes
Receive leads with a CMA Widget on your website
Engage your clients by delivering CMAs online and know when they are interested
Nationwide public records & growing MLS coverage
Get started with a property address
We will lookup the property from your MLS or from public record data. You can review and edit the property details to find better comps.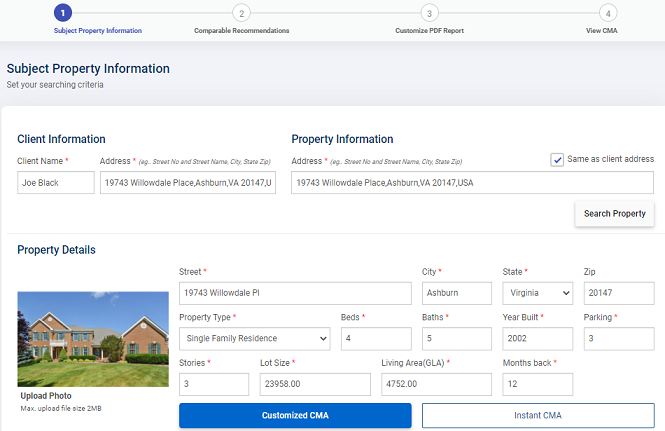 No need to download comps from the MLS - we do it for you
We are connected to a large number of MLSs across the country - we already have the data in our database.
If you are in more than one MLS, not a problem - we will search across all your MLSs.
Customize your template for the report
You can include / exclude various sections of the report. Content is already curated and ready to go.
You can also reorder the sections as you wish.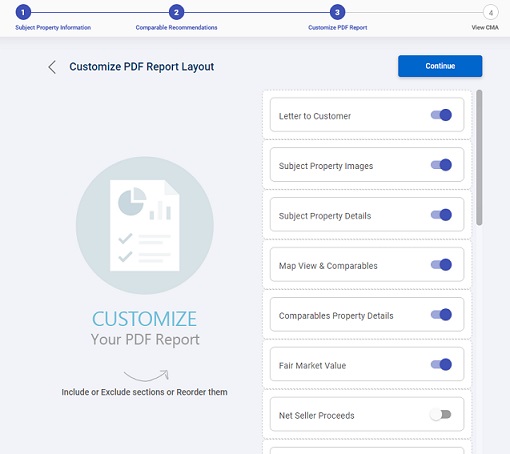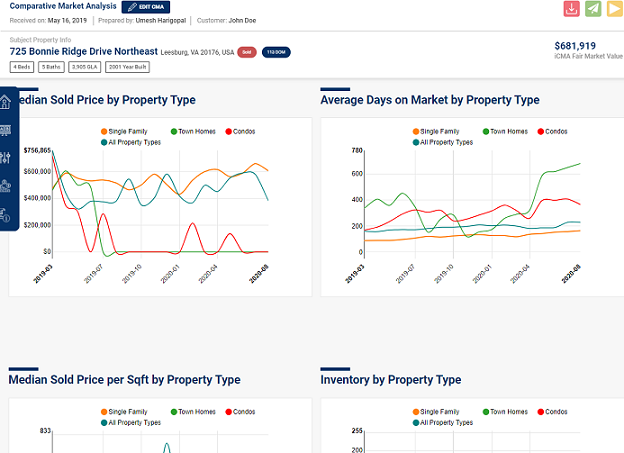 Your interactive report is ready - local market insights included
Our analytics engines are calculating insights for every local market and it is automatically included in every report.
A fully interactive report is ready to be shared online with your client or to present online.
15-day FREE Trial | No credit card needed